After your starting point and destination(s) are input, Highway Weather will calculate up to three optimal route options for you. You'll be able to see the following information for each available route:
Route Distance
Time in Transit
On-Map Route Visualizations of Each Available Route
Note: Multiple route options may not always be available. If you enter multiple destinations, a single, optimized route will be displayed.
How to select a route
You'll notice three route options from which to choose in the screenshot below. Each is represented in a small box of information, and each is visually displayed on the map beneath.
To select a route, tap the option that best fits your travel needs. The selected route will be high-lighted in blue at the top of the screen, and it will be plotted in blue on the map. Other route options that are not selected are represented in grey on the map.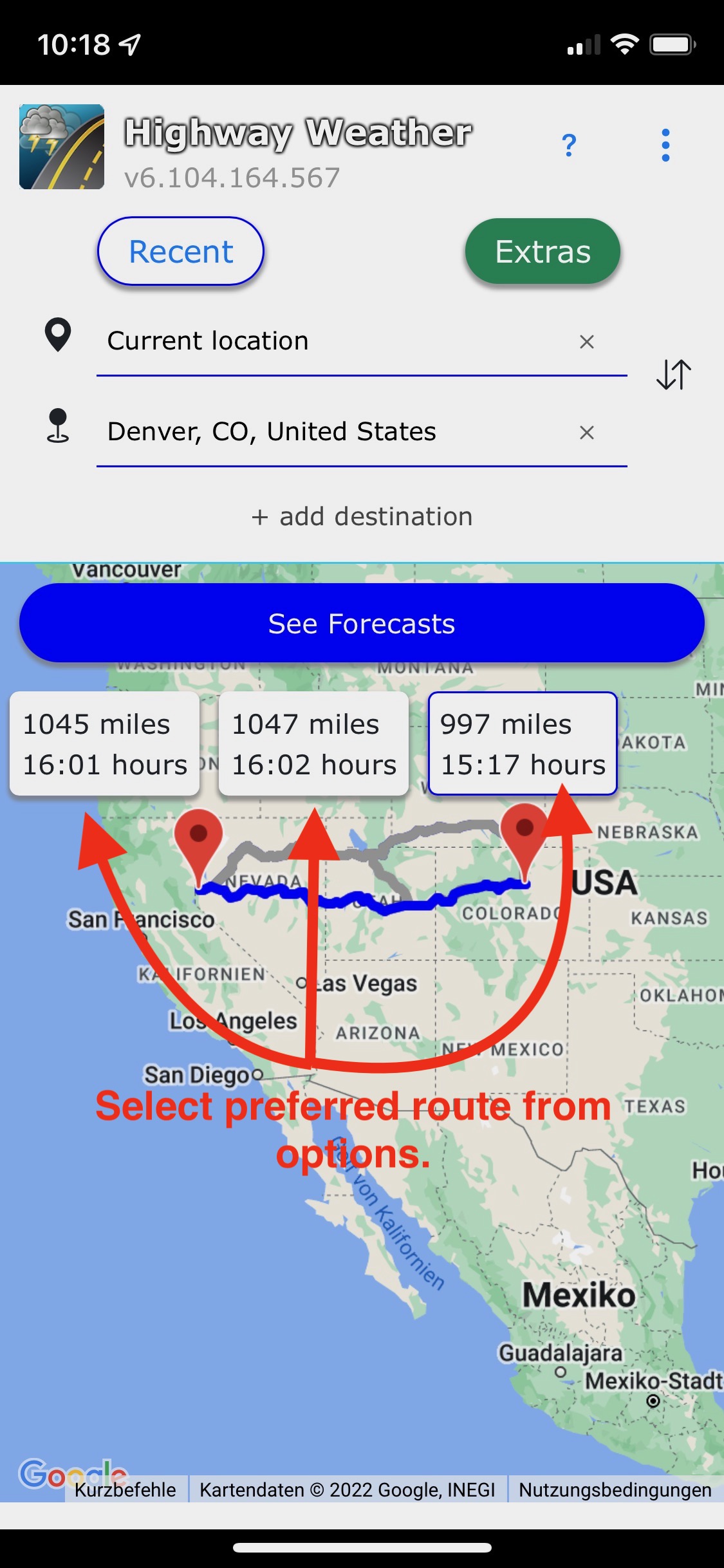 Questions? Comments? Feedback? Concerns? Click the "Submit a Request" link below, or email us at support@weatherroute.io
Follow Us on Facebook for More Weather and App-Related Updates